Mary Cloonan, Marketing Clever Finalist in Network Awards
Mary Cloonan Marketing Clever was shortlisted as a finalist in Network Ireland's Solo Business Women of the Year Award in Dublin.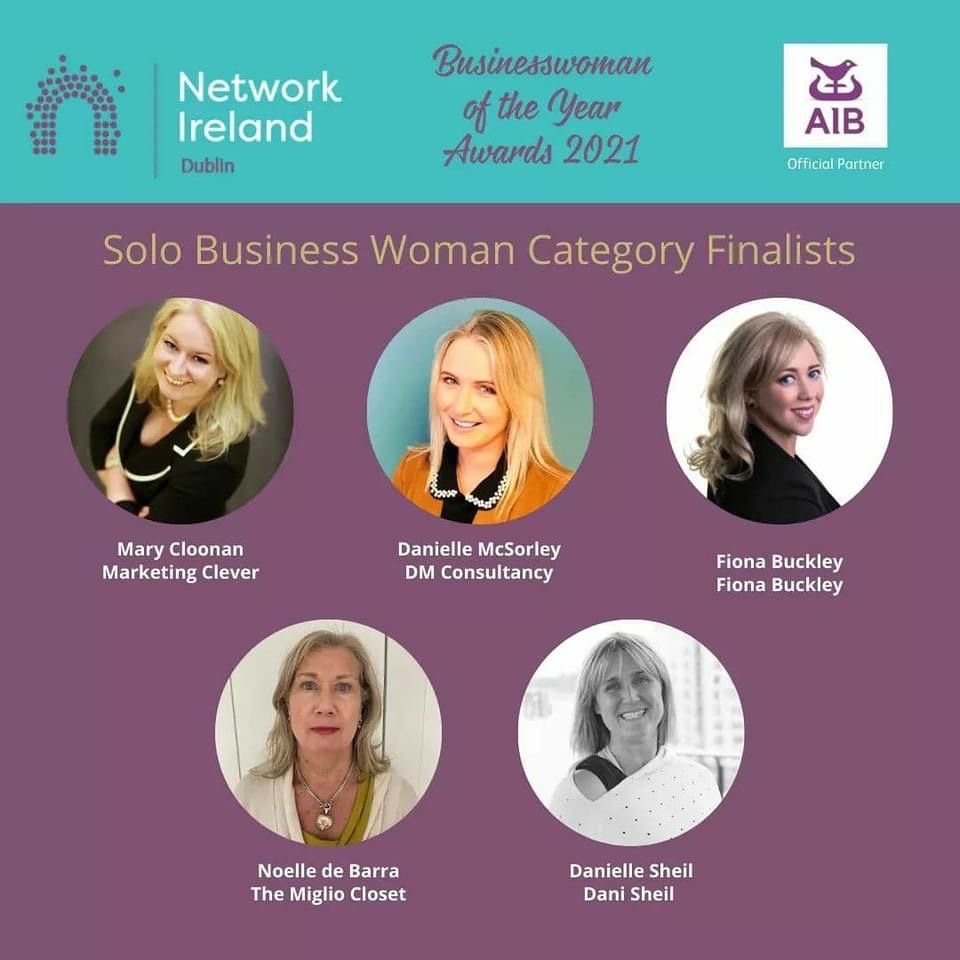 A competitive category, Mary Cloonan was singled out as a finalist and commended for the businesses performance.
Responding to today's announcement, Mary Cloonan, Founder of Marketing Clever says, "I am delighted to feature in these awards with such great finalists after an incredibly busy twelve months for Marketing Clever. I am enormously grateful for the support of my clients and a great peer network."
Marketing Clever is a specialist marketing and business development consultancy that works exclusively with accounting, legal and professional services firms and B2B businesses. Established in 2015, Marketing Clever was founded by Mary Cloonan, who has over 20 years experience in marketing in professional services and B2B sectors.