How to Win Clients for your Accountancy Practice
An accountancy practice needs to always focus on finding new clients to ensure future viability. So how do you win new clients?
It was a pleasure to speak with Roisin Killeen from SAGE recently to discuss the various strategies accountancy firms are using for business development with the view to building revenue.
From building visible expertise in a segment or sector, maximising the firm's digital footprint, so you are found easily to building client referrals, there are many routes to market.
The full article is linked here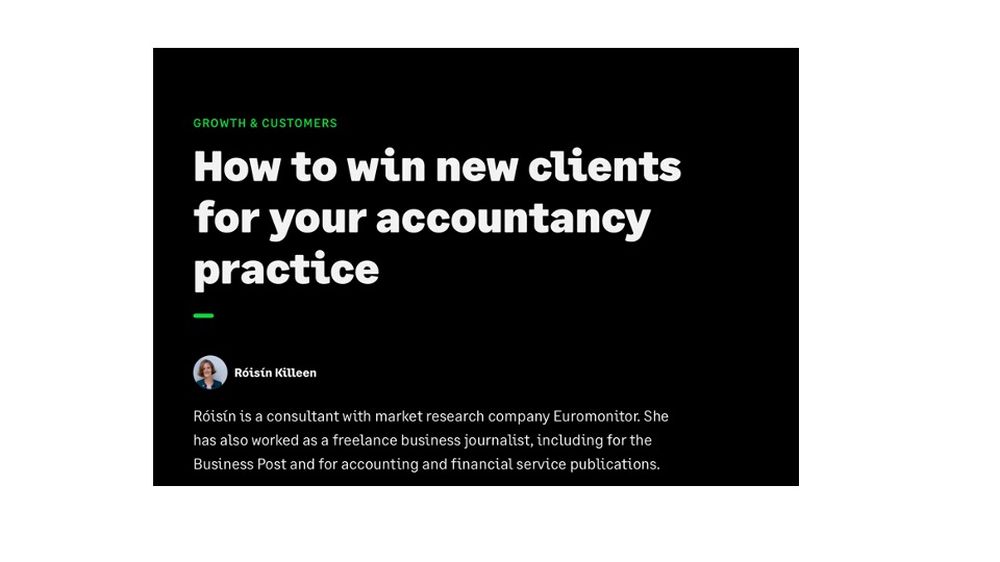 Reach out to us at Marketing Clever, to learn how we can help you with your Client Recruitment Strategy.