Webinar Recording - Digital Marketing for Legal Firms and Solicitors
I recently shared my recommendations for solicitors and legal practices when considering your digital marketing presence with Justin from the Law Society of Ireland as part of their Wednesday lunchtime webinar series.
We discussed the importance of a strong digital presence especially to ensure the conversion of all referrals.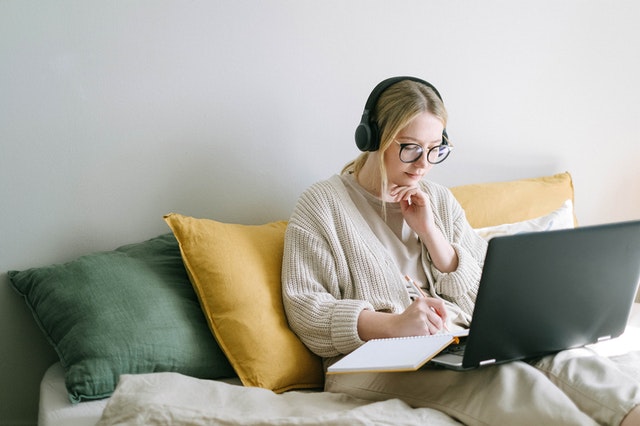 Why our Digital Presence is an important tool to convert Referrals.
Lets consider what happens when I ask my friend what professional services adviser he uses and if he would recommend them.
In the past, that conversation and action used to go something like this:
"I recommend you talk to John about that issue, great expertise, very professional and prompt" - Justin
"Great thanks, what's his number?" – Mary
So now which I ask for a recommendation, the journey is similar but not the same and goes something like this:
"I recommend you talk to John about that issue, great expertise, very professional and prompt" - Justin
"Great thanks, what's his name again?" – Mary
"John Smith, a partner with Smith &amp Associates" – Justin
Then – I google the name of the recommended professional and the firm name.
I find a Google My Business listing with 6 reviews that are all positive.  I can see the outside of the office and the interior and pictures of staff and I also see opening hours, parking etc. 

I then check the firm website, what do I think of the website, is there testimonials or client stories?

I search for him on LinkedIn. What's he saying about himself there?

Is there a firm profile, what are the posts from the firm saying, am I interested in the content ?

Does he have many connections, any posts or groups of interest to me?

Do we know anyone in common?  We do, I message a mutual contact I trust to ask their view.

I sometimes search google news alerts or search Twitter to see if there is anything of interest about him. 

If I get a positive indication from my contacts I will then make contact with John.

I'm likely to have lost his number by then so go back to LinkedIn to get it. (Contact Info).
The findings of my research will either validate or invalidate the referral that I have been given. If I don't find information that gives me reassurance then, the journey is likely to end before I ever make contact.
The value of recommendations and client referrals is high, it's important that we ensure our digital footprint as professionals and as professional service firms is powerful enough to convert the recommendation.
Digital Health-check for Legal Firms
An updated and active Google My Business Listing. Ensure the listing is verified, that your office is mapped in correctly, opening hours are listed, you are encouraging clients to leave reviews and finally ensure you are sharing updates and posts on this platform. Think about your Google My Business listing as another channel you share updates on.

Social Media, for professional services LinkedIn is important since it's likely to be the first finding when your name is googled. Ensure your profile is updated regularly and you have full contact details included - email, phone number, web address, office address, etc.

LinkedIn Firm Profiles - should also be updated regularly, ensure you post regularly and most importantly ensure you are growing followers by using the &quotinvitation to follow&quotoption which will also you harvest personal connections and hopefully encourage personal connections to follow the firm page.

Content - Strategy and Calendar. A plan to post regularly and consistently is wise. Always ensure your posts from your firm or personal account include a visual at a minimum or a short video. Video is important for two reasons, firstly it captures the attention of your reader and secondly it has a positive influence on SEO.

Backlinks - Where you find an opportunity to share content with another website it's wise to provide a link to your own website. Listings such as golden pages, online directors etc are helpful to assist SEO. A quick win on backlinks is to ask all your team to ensure they list the firm website on their linkedIn contact details.

PPC (Pay per click advertising) my advice on this is to try it only if you have expert help from an experienced PPC specialist. Personally I believe PPC can be useful but a budget per day and external expertise is a must. Monitor your learnings carefully and refresh your campaigns regularly.

Website - your most important asset in terms of digital presence but it cant work alone, you need to support it with all of the above to ensure it is found. Think about your firm website as a shop on the top floor of a busy shopping centre that does not get much passing trade unless there is reason to visit.
Please see a recording of the webinar below or at this link on youtube.
Please contact me if any queries or if you are curious about what marketing strategy best suits your professional services firm's needs.
To access this Law Society's webinar online please see here
At Marketing Clever, we're passionate about helping professional services firms to grow and succeed.
Get in touch today for a free consultation, and let us show you how we can help you reach your target audience.