Accountancy Ireland - Visible Expertise: Where do Accountancy Firms Start?
Standing out among your competitors can be tough, especially in the digital age. I was delighted to outline how visible expertise can help accountancy services firms gain a competitive edge recently in Chartered Accountancy Ireland's publication, Accountancy Ireland. The extract is below: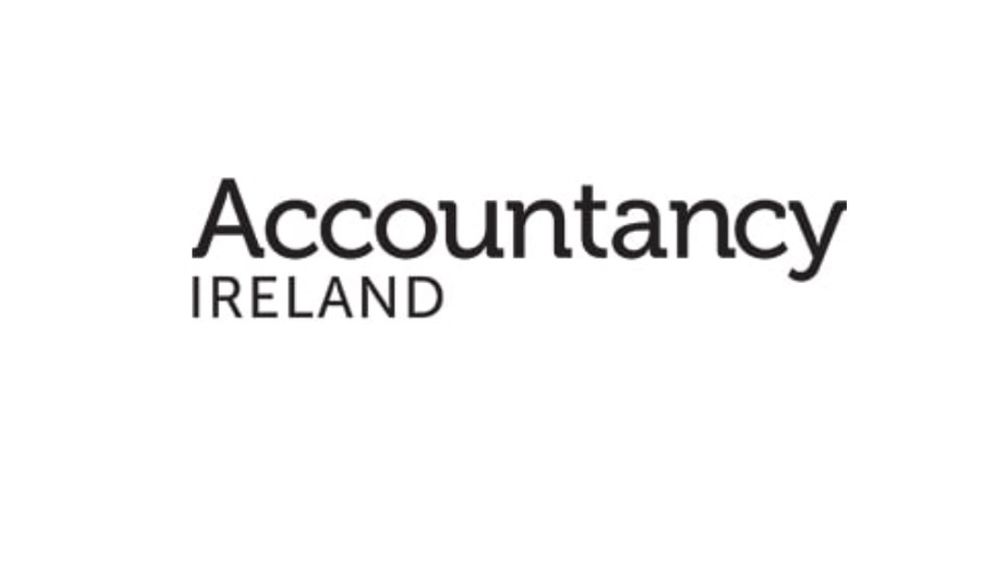 &quotThe world is becoming increasingly digital by the day, meaning a shift in the way firms and organisations are viewed by clients and competitors. In this fast-changing landscape, one of the most important steps a professional services firm can take is to build visible expertise.
Knowledge and expertise—once something that was only gained through years of experience in a field—is now just a few clicks away, and with this comes the challenge for businesses to maintain their edge.
To stay relevant in professional services, businesses need to focus on building visible expertise. But, what is visible expertise, and how can it be acquired in today's digital world?
Visible Expertise Explained
Visible expertise is the combination of thought leadership and relationship marketing. It's about being known as an expert in your field and having the relationships to back this up.
Thought leadership is about sharing your knowledge and ideas to educate and inspire others. It's about demonstrating that you are an authority on a particular topic and have something valuable to say.
Relationship marketing is all about building solid and long-lasting relationships with your current and potential clients and creating a connection that goes beyond simply providing a product or service to become a connection that lasts.
Combined, thought leadership and relationship marketing make up visible expertise. And when it comes to professional services, visible expertise is critical.
Visual Expertise and Accountancy
There are four reasons why visible expertise is so vital for accountants:
Visible expertise is a way to differentiate yourself from your competition. Businesses are constantly vying for market share, and being known as an expert in your field sets you apart.

When you share your ideas and knowledge, you demonstrate your expertise and confidence, making you more trustworthy in the eyes of your clients.

Prioritising market development efforts and budgets in a specific segment of your profession allows you to maximise returns from minimum investment.

Finally, it's a way to stay ahead of the curve. By sharing your ideas and thoughts on a given topic, you are positioning yourself as an authority – someone who is up-to-date on the latest trends and changes, allowing you to stay one step ahead of competitors and become the go-to firm when clients need an expert.
Building Visual Expertise
Building visible expertise is critical in a competitive market. Here are five steps you can take in your professional services marketing journey.
Claim a sector or industry segment
Narrowing your focus to a specific segment is the first step in claiming visible expertise. You need to identify the area you want to be known for and then start sharing your ideas and thoughts on that topic.
Building knowledge in a specific area takes time and effort, but to truly ace it, you must put in the work. Read industry publications, attend relevant conferences, network, and learn.
Most importantly – write about it. Sharing your ideas online is one of the best ways to build visible expertise.
Understand target audience segmentation
Now that you've claimed your sector or industry segment, you need to understand your audience. Understanding their specific needs and how your solutions can help them overcome the challenges they face is essential.
Ask yourself who needs your expertise, what their pain points are, and how you can provide the solution to their problem.
Sharpen your expertise
As an expert in your field, you are responsible for sharpening your skills. Educating yourself on the latest changes and trends in your industry, such as reporting standards or tax rules, is crucial.
Demonstrate your growing knowledge through LinkedIn posts, trade magazine or newspaper articles, interviews or conference speeches.
Build your profile
You need to have a plan for how you are going to share your expertise and ideas and what platforms you are going to use to do it.
Discover the platforms that will work best for you and your business. If you're unsure where to start, look at where your target audience spends their time online and consider using those platforms to share your content.
Execute the strategy
Creating visible expertise takes time and effort, especially in the beginning. However, if you are consistent with your content and remain focused on your target audience, you will start to see results.
It's crucial to track your progress along the way. Keep an eye on your website traffic and social media engagement to see how people respond to your content. This will give you a good indication of what's working and what isn't, and you can adjust your strategy accordingly.
Mary Cloonan is the Founder of Marketing Clever&quot
Reach out to our experts at Marketing Clever, to learn how we can help you build visible expertise for your business.